Authenticity, Tenacity, and Diligence fuel every cup, brighten every smile, and inspire every word.
We strive so you can savor,
We excel so you can enjoy.
When you need it, count on Dark Stone Coffee to provide your reprieve!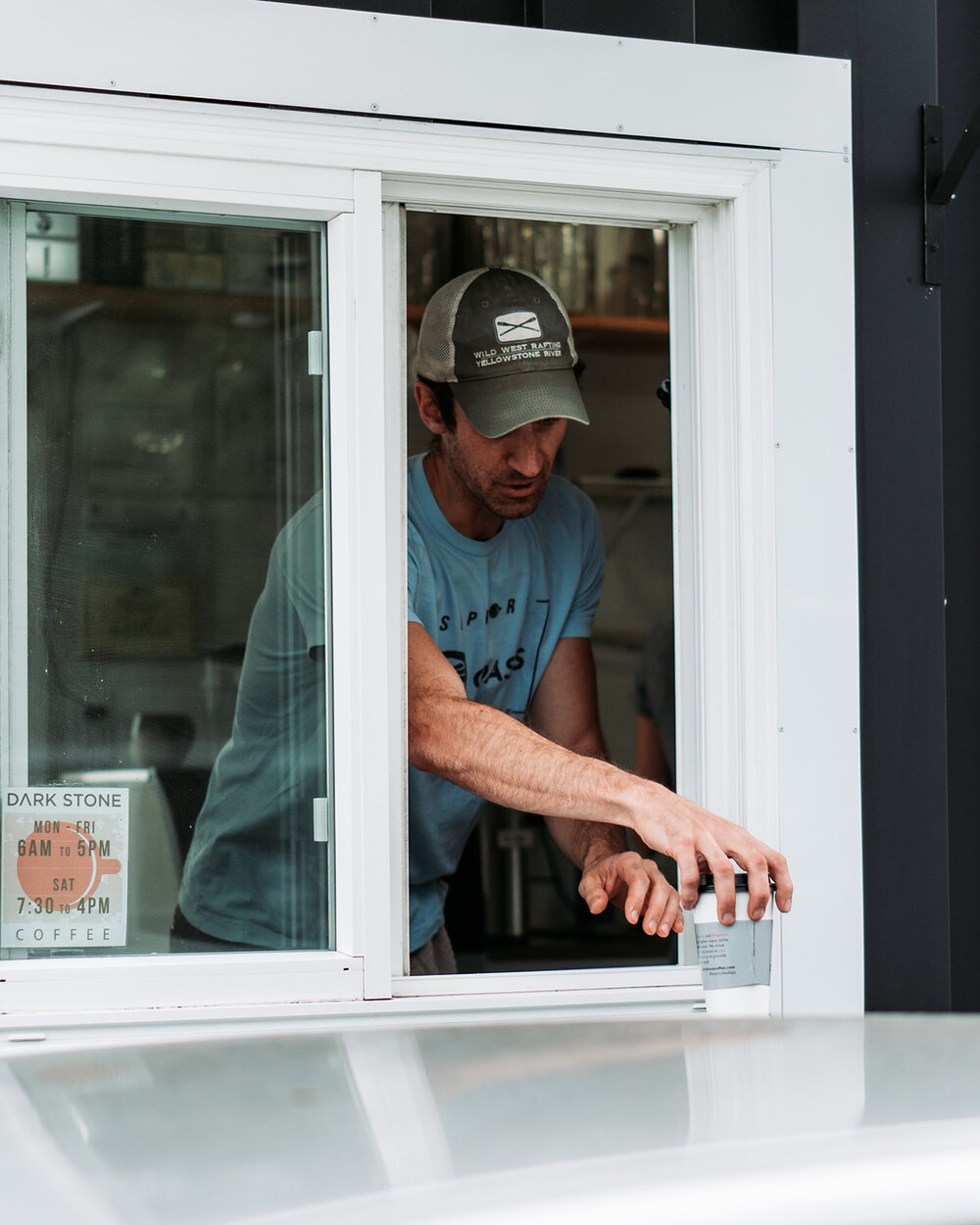 Drive-Through
Located at 1826 E. Turner St and open 6 days a week, our staff work diligently to ensure a quick and enjoyable experience every time you drive up. Wherever you are going we want to help you get there! For hours of operation, click here.
Locally roasted. Expertly crafted.
Free from corn syrups, gluten, and synthetic food dyes, our organic syrups are made with purity and consistency. Each drink recipe is weighed to the gram so that you can savor every sip.